Date: 5/09/2018
It has been to long since we have done one of our world famous at KSR Top Gear GTA nights. For those who haven't played GTA in a while its Time to dust off the old gem of a game and have a lot of laughs.
Rules:
Time to do a challenge in the spirit of Grand Theft Auto. We will meet up in the eastern part of Los Santos. We will then take turns stealing a car to use in challenges,
No motorbikes.
, The car you steal will have to be a car that you can put a tracker on so no supercars.
Damage:
Unless there is absolutely no other option, you are not to repair, or re spawn your vehicle.
So be smart, and look after your vehicle because you'll be stuck with whatever damage you have.
Points:
The points will change depending on the Challenge.
We'll put your vehicles through a series of challenges to see what car,and driver are the best.
At
8:30pm
I'll have an
Invite Only
session running.
Add me on the Rockstar Social club (murphyslawnz) and let me know so I can invite you to the session. Or have someone you're friends with flick you an invite to the session.
You have to be on the KSR Discord chat server too for this night please. Details
here
Looking at a 9:00ish start for the first challenge.
Once in, we'll all meet up at Casey's Diner on Popular St in Le Mesa.
Challenge 1: Steal the ride!
The first Challenge will be to steal a car. You will have 30 seconds to steal a car and park up outside the diner. For every second you get there before 30 seconds you get an extra point but for every second after you lose a point. If you have the cops on you after parked up, ether call Lester to call them off or get out of the car and get killed. The Car you steal has to be able to be Customized in Los Santos Customs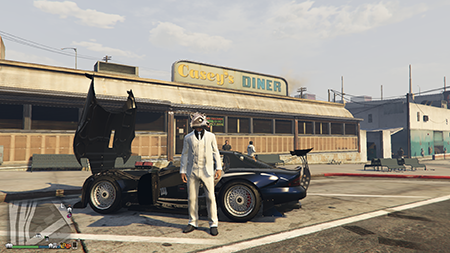 Challenge 2:Pimp you're ride
Once we have all stolen a car we will take 5 mins to "Pimp you're ride", You can do any upgrades you like aslong as they are not deemed to be a performance upgrade. I would highly recommend putting tracker and insurance coverage on you're car while you are at it.
The following upgrades are deemed as performance, and must not be used.
Armor
Engine
Brakes
Turbo
Suspension
Transmission
Wheel accessories (bulletproof tires)
All other upgrades are allowed!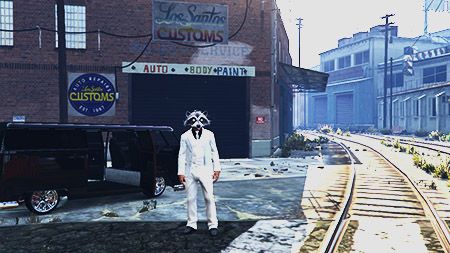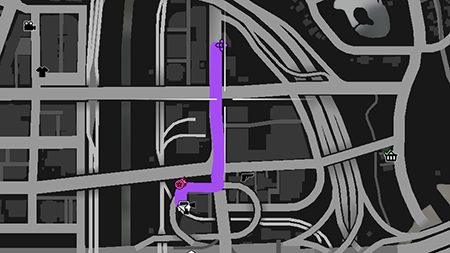 Challenge 3: Gymkhana
The third challenge will be Gymkhana outside the Customs shop. See photo above for the layout. You will 5 mins to show you the layout and for everyone to get a couple of practice runs. Video to come later
Points will be the same as the old 90s F1 points.
1st = 10 points
2nd = 6 points
3rd = 4 points
4th = 3 points
5th = 2 Points
6th = 1 Point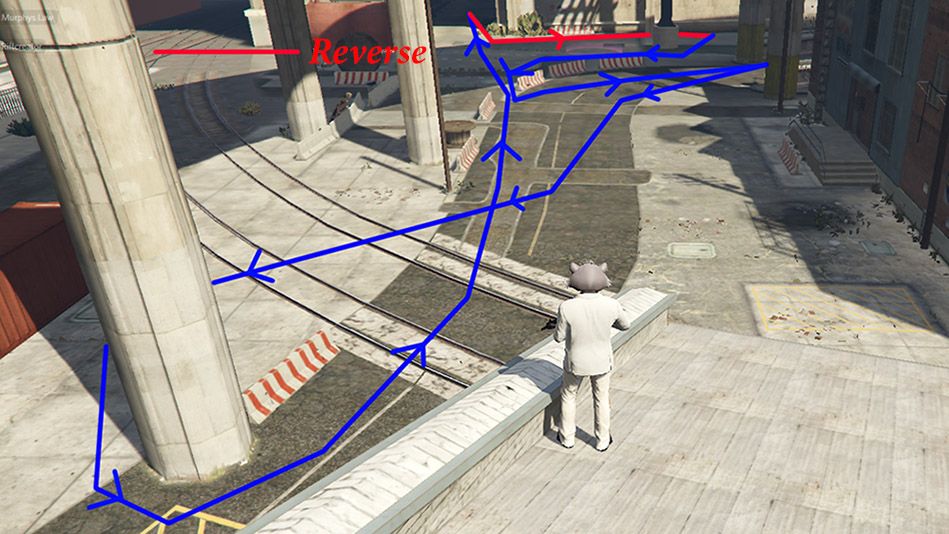 Challenge 4: Los Santos River Run:
This will be a race down the Los Santos River. We will all start from at a point near where the metal bridge and race to the end where the road bridge passes over the river. The finish line is where the bridge starts (See top of photo 2). Be Warned if you go to fast passed the line you will go into the water and drown you're car and you will be mocked!
1st = 10 points
2nd = 6 points
3rd = 4 points
4th = 3 points
5th = 2 Points
6th = 1 Point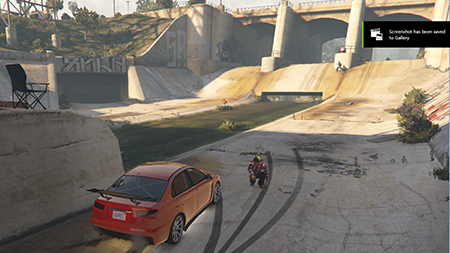 Challenge 5 The Italian Job race:
For this challenge we will bolt through the underground tunnels a bit like the old Italian Job. We will start in the river in order of lowest in points closest to the tunnel entry and fly through the under ground. There is a section you have 2 options to take where we cross the subway lines. You will need to go straight through. See picture 3, the direction of the car is pointing is the Direction you have to take. We will have a quick run through before the race starts so those who want to learn it can.
1st = 10 points
2nd = 6 points
3rd = 4 points
4th = 3 points
5th = 2 Points
6th = 1 Point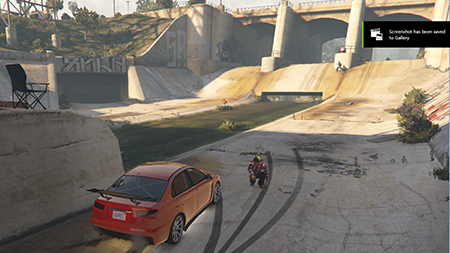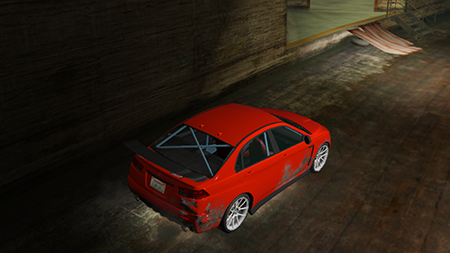 Challenge 6:The Hold Up
This is the second to last challenge. We will all park our cars up at the up Gas Station, walk inside, once everyone is in we will all aim our guns at the same time at the Attendant. We will all now have a star rating. We will then wait till the Attendant has dropped the bag of money, once he drops it the challenge starts. We will all run to our cars get in and try and lose the cops. Once you have lost the cops you will then race to the Casino and park up under the entrance.
No calling Lester.
No Killing yourself or each other
If you car gets destroyed its game over.
Points will be 20 for completing it, -20 for failing it aka dieing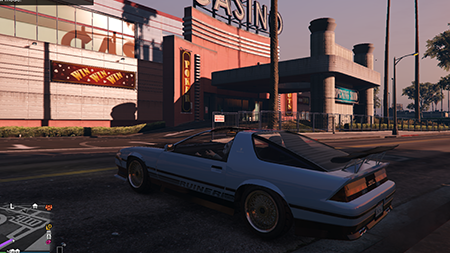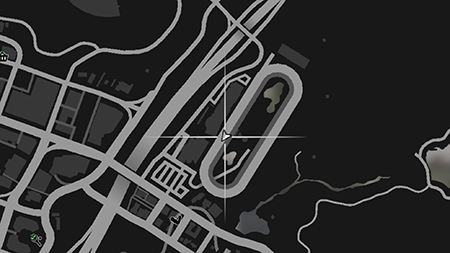 Challenge 7:Stockcars.
For the last challenge, this will be a 4 lap race around the horse racing track, Full contact, only rule is no weapons and no cutting the track. Set you're bribes now.
Points: Double Points
1st = 20 points
2nd = 12 points
3rd = 8 points
4th = 6 points
5th = 4 Points
6th = 2 Point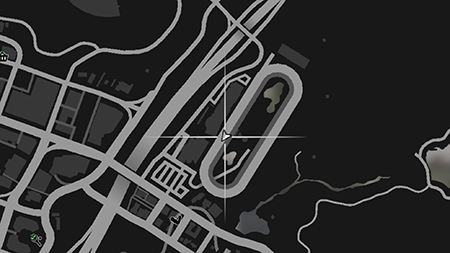 The Final
The Final will be between the top 3 in points. Winner take all. I will not disclose this till its time to race.