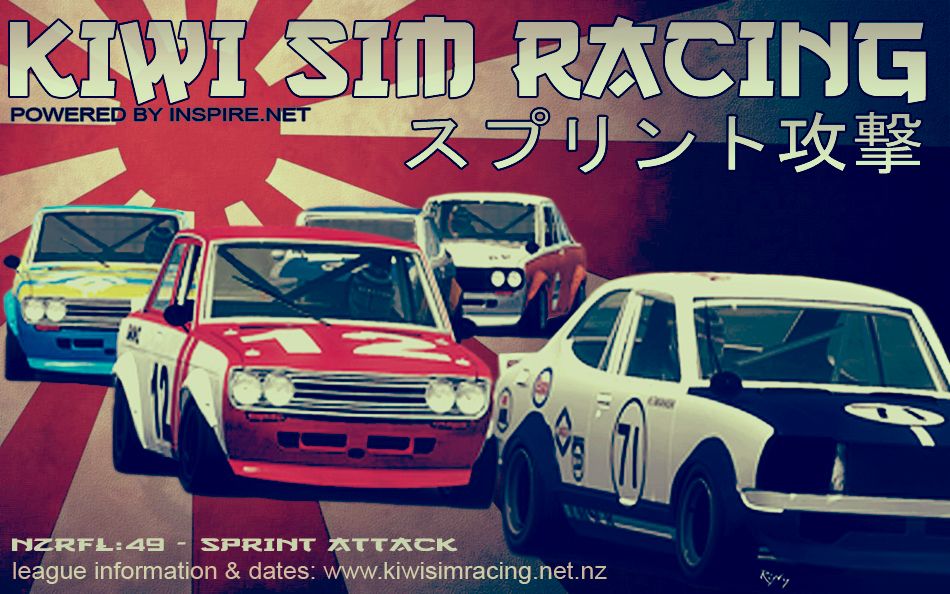 Round 1 of our Kiwi Sim Racing スプリント攻撃 - Sprint Attack Series is upon us!. Promising some great door to door action We Head to Toban Which should be a great circuit to kick off the series with a bang.
Track: Toban (short)
Schedule:
8:00pm - Official Practise
8:55pm - Drivers Briefing (you have to be on at this time to be allocated a grid position)
9:00pm - Racing Commences
Format:
3x 15 Minute heats based off pre-determined grids.
Please be sure to sign up to the points site and register with the series - if you have not, you will not receive any points!