Posting as I think Seca is busy with real life at the moment - feel free to edit as needed.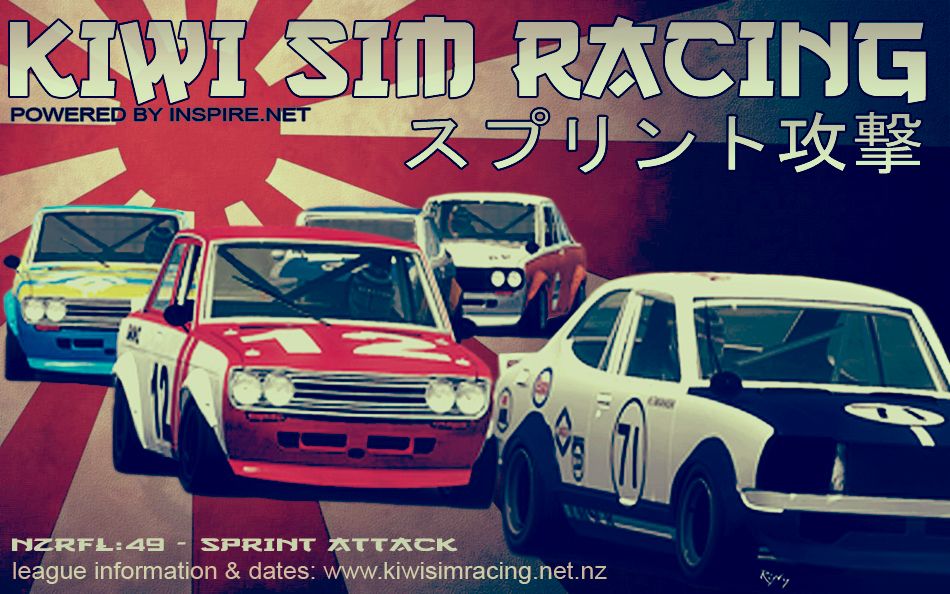 Round 4 of our Kiwi Sim Racing スプリント攻撃 - Sprint Attack Series Takes Us to the idyllic island of Sardinia. Being a wide track with tight turns, we should get some fine battles (dive bombs)
Track: Mores (Autodromo di Mores)
https://steamcommunity.com/sharedfiles/ ... =917387048
Schedule:
8:00pm - Official Practice
8:55pm - Drivers Briefing (you have to be on at this time to be allocated a grid position)
9:00pm - Racing Commences
Format:
3x 15 Minute heats based off pre-determined grids.
Last week we ran some ad-hoc weights based on a guesstimate, dependant on how Seca feels about doing that it'll continue.