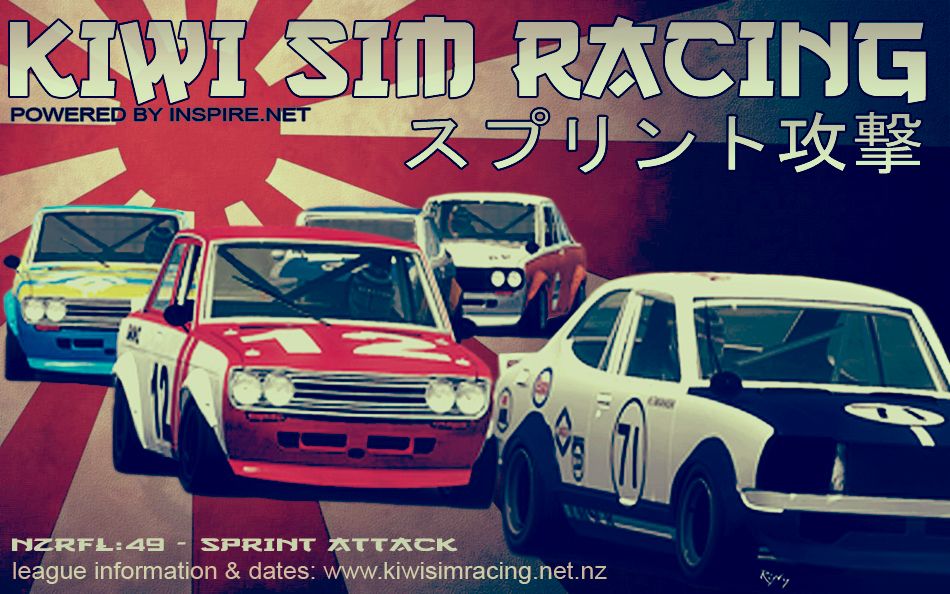 Round 6 of our Kiwi Sim Racing スプリント攻撃 - Sprint Attack series takes us to the home of the white flag - France. This track isn't as flowing as Oulton park and is essentially a bunch of hairpins, so good consistent braking will help here. This is the last race of the championship, so hopefully we get a turnout of people looking to get their drift on.
Track: Circuit de Croix en Ternois
Link:
https://steamcommunity.com/sharedfiles/ ... 1421715738
Schedule:
8:00pm - Official Practice
8:55pm - Drivers Briefing (you have to be on at this time to be allocated a grid position)
9:00pm - Racing Commences
Format:
3x 15 Minute heats based off pre-determined grids.
We'll be throwing some pies on again to try and tighten up the racing. The weather
might
also be inclement.