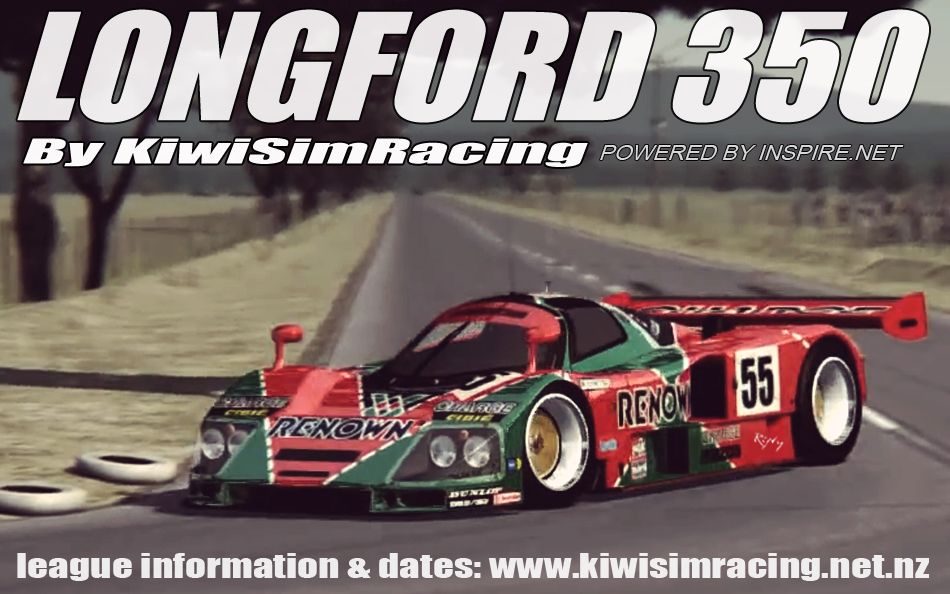 Welcome to the Longford 350, January 22nd starting @ 8:00pm
Longford is a temporary street circuit in Tasmania that was used between 1953 and 1968 and hosted a number of event during that time, including the Australian Grand Prix.
It is quite similar to old Spa, its long, it's fast, and it can kill you dead.
Track
https://steamcommunity.com/sharedfiles/ ... t=Longford
We'll be going slightly newer school with the cars being the group C mod that was released over the holiday break. These cars are all pretty even, and a blast to drive. Fast, but not overly difficult.
Choose between 3 mighty vehicles from 1991
Mazda 787b
Porsche 962C
Sauber C11 (Mercedes)
Mod
https://steamcommunity.com/sharedfiles/ ... xt=group+c
Race Night Details
8:00pm the server will be rolled
8:30pm Qualifying will commence (15 mins)
8:50pm (ish) - race start
50 laps
15% Damage - Because people will fall off
Day running with no chance of rain
Black Flags only
Only auto clutch only
Fuel\Tires x 2
No mandatory pit stops
Like old Spa, this place has a pit lane integrated with the front straight, so just be mindful to let people know when you're pitting
Once Riven is back from doing real life we'll change the track on the server over.
No car selection needed, just join the KSR discord and show up on the night.