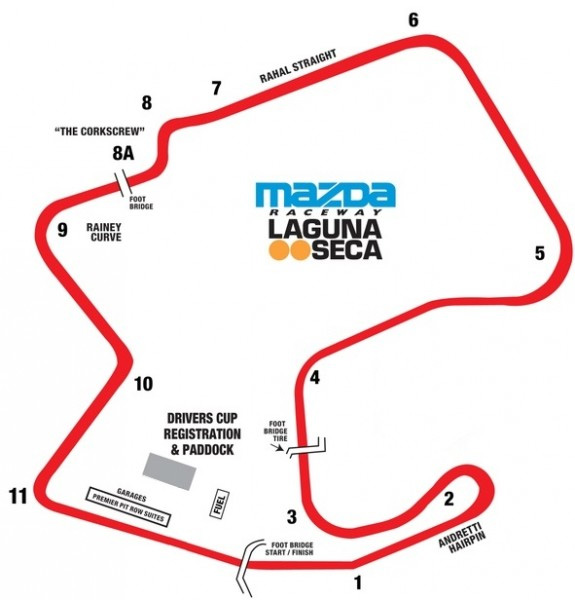 After the ensuing carnage of the Pro 2 Trucks last week, we turn our focus back to some tradition circuit racing - and what is more tradition than Laguna Seca!
Drivers will be gearing up behind the wheel of the Cadillac CTS-V
Race Night Schedule (NZT)
[19:45] -
Practise
[20:10] -
Drivers Briefing
[20:15] -
Qualifying
[20:25] -
Racing Commences
PLEASE NOTE: If you have not joined the race session/registered to the race session before the end of the practise session (8:15pm) You will NOT be able to join the session for the rest of the night
Format:
- Cadillac CTS-V
- Laguna Seca
- 30 Minutes Practise
- 10 Minutes Open Qualifying
- 9 Lap Heat Based of Qualifying Result
- 9 Lap Heat Based of Heat 1 Result
- 18 Lap Feature Inverted grid from heats, with PASSING Points allocated to anyone who finishes in a better position than they started
Server Password:
seca
New to iRacing / Don't have iRacing?
Great news is that iRacing is currently running a 50% discount on all new memberships!
Click Here
Skins/Liveries:
We have four Kiwi Sim Racing themed liveries available (see below for preview) for anyone to use for this round, available from our Trading Paints Showroom:
Here
Of course, if you have your own livery, or prefer to use a different livery from either Trading Paints or the in-game livery builder, you are more than welcome to run any of those as well!
For any new members, I also remind you all that we use Discord for our Voice Comm's - it makes it more than just racing listening into our great - and sometimes questionable - banter between races
Discord Channel Link