Hey guys just wondering if anyone else around here has one of these and what they think of theres?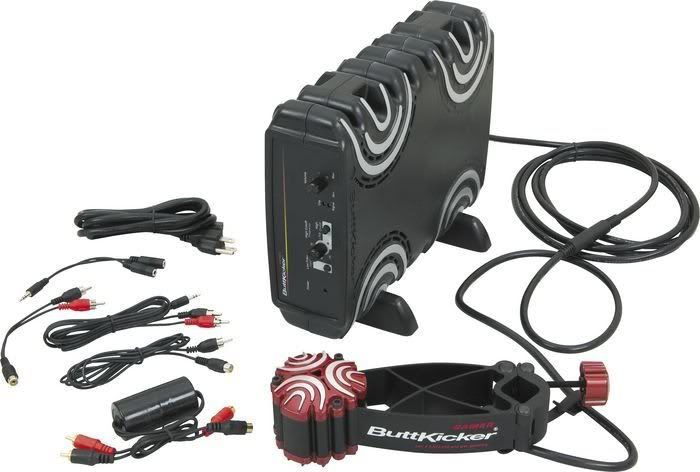 I got mine about a week ago and I was abit iffy at first not sure what I was getting myself into but WOW man im loving it!!
Not only is it wicked for the racing but music and movies are sooooo cool!!!!!
I make sure I hit the ripple strips everytime now
But I never have it over half way or my bloody house would fall down! Ive never come across anything that has so much bass in such a small thing!
The only thing I found was when I got home from work and told my misses that I just brought and virbrater called the ButtKicker she looked at me funny
Check out this fellas review on it.
I highly recommend it if you have a cockpit! Im loving mine!