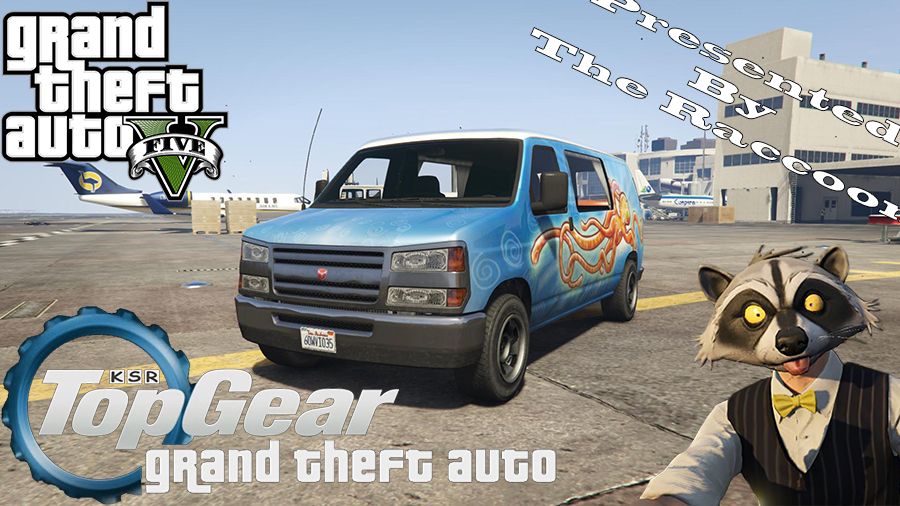 Date: 16/05/2017
Time for a Van challenge, There is lots of options for vans and customization so you can get one to you're personal taste. The challenges will be harder then normal due to the fact that these vans are bigger, heavier and less powerful then almost every car in the game.
Rules:
Vehicles
(photo to come)
There are many options when it comes to vans. Most can be found and stolen in game but are cheap if you want to Buy.
The options available are:
There are other vans but these are the 12 we will use!
Upgrades
There will be no performance modifications, the following upgrades are deemed as performance.
Armor
Engine
Brakes
Turbo
Transmission
All other upgrades are allowed so make you're vans look the way you want too!
Damage:
Unless there is absolutely no other option, you are not to repair, or re spawn your vehicle.
So be smart, and look after your vehicle because you'll be stuck with whatever damage you have.
If however you blow someones van up with a guns or explosives you will be kicked out of the challenged! " Murphlooks in the mirror"
Points:
Solo events
1st = 20 points
2nd = 12 points
3rd = 8 points
4th = 4 points
5th = 2 points
6th = 1 point
At
8:00pm
I'll have an
Invite Only
session running.
Add me on the Rockstar Social club (murphylawnz) and let me know so I can invite you to the session. Or have someone you're friends with flick you an invite to the session.
We can have a practice run on some of the challenges but the damage that happens during this practice wont be repaired so have a go at everyone's own risk.
You have to be on the KSR Discord chat server too for this night please. Details
here
Looking at a 8:30ish start for the first challenge.
We will all meet at the Ammonation on Route 68 just to below Fort Zancudo. I will be there waiting by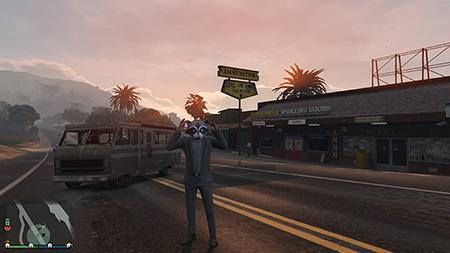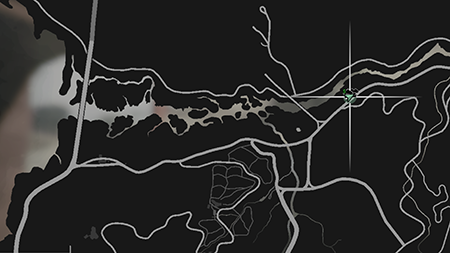 Challenge 1: The Hill Climb
America has Pikes Peak, New Zealand had The race to the sky, Los Santos has this pathetic Hill Climb. The hill climb will start a couple of hundred meters from the meeting point in Great Chaparral. Its a short road that a quick car could do in 25 to 30 seconds but who knows with these beasts.
We will each take turns to do one flying run up the hill. Everyone will be allowed 5 mins to have a go at the course but any damage from here on in will count.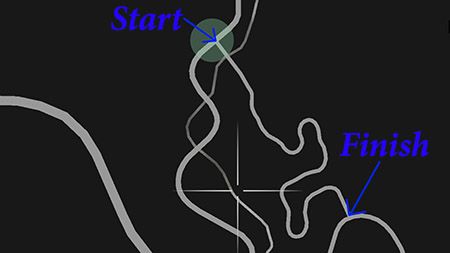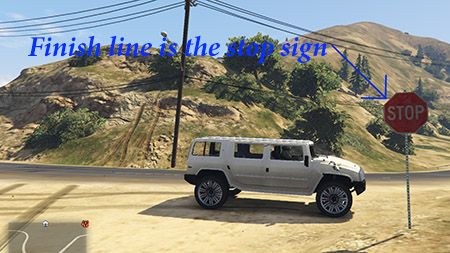 Challenge 2: Observatory Race
We will all now move on to site of one our previous challenges, The observatory. This will be a simple 3 lap race.
There is a simple Circuit to following the road, down the hill and under the hill and back up the other side.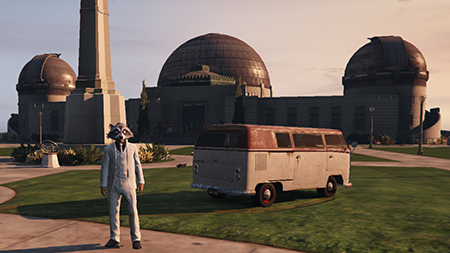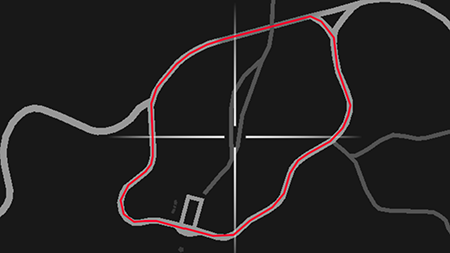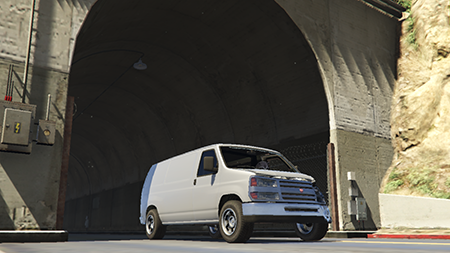 Challenge 3: Courier delivery
Los Santos Couriers are in need a few new Couriers, Consider this a Job application as well as a Challenge.
This Challenge is going to be a simple challenge. We will split in half, top in points and bottom in points. Start where we are. You will have to drive as quick as possible to Del Perro pier, Go right to the end where Pearls seafood is, drive under the foot bridge to collect the parcel and then race to where I am and another volunteer in the 2nd race to deliver the parcel first. (nobody will find out where these locations are till we start the challenge).
Challenge 4: Drag race
Like in the very first cheap car challenge we will have 2 drag races in both forward and reverse at Los Santos International Airport.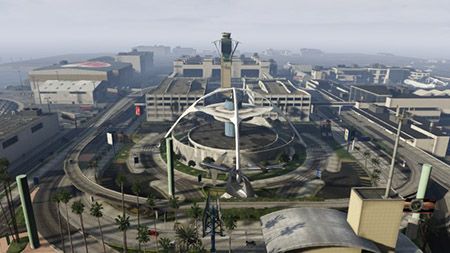 Challenge 5: News Day
I received a letter from Weazel News the other day. They need some new Van drivers for there Reporters. This is a chance to show them what you got. We will all meet at the Weazel News offices in Little Seoul. We will then be given the location where some breaking news is happening. First to arrive gets the job.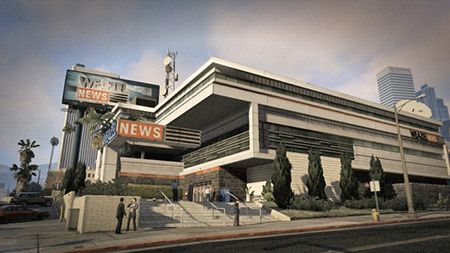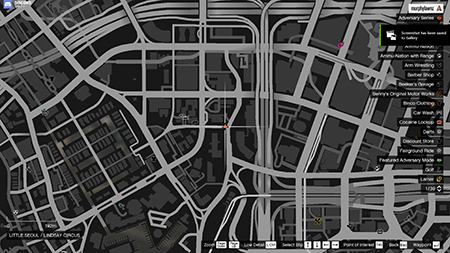 Challenge 6: Open road race
The final challenge will be a race in our by now rather wrecked vans from where we finished the Challenge 5 to Beekers garage to fix them up. As simple as that!