Date: 28/12/2017
Time for a bit of post Xmas fun in the snow. Lets make the most of the snow on the ground and lets have Top Gear challenge.
Rules:
You have a budget of $100,000 to purchase a Muscle car and modify it for the challenges.
Any performance modifications you do the vehicle have to still come in under the $100,000 total budget.
The following upgrades are deemed as performance, and must be factored into your budget.
Armor
Engine
Brakes
Turbo
Suspension
Transmission
Rear Spoliers
Bodykits
Wheel accessories (Excluding bulletproof tires)
All other upgrades are not included in your budget. so go wild
Vehicles:
Vehicles can be purchased from
Southern San Andreas Super Autos
or
Benny's Original Motor Works
The car you chose has to be eligible for the Muscle car class in online races.
There are a few vehicles not available for purchase that can be found while roaming around
in GTAOnline that can be used if you want to find one.
Ruiner $70,000 Base Cost
Ruiner 2000 is not allowed.
http://gta.wikia.com/wiki/Ruiner
Phoenix $50,000 Base Cost
http://gta.wikia.com/wiki/Phoenix
Declasse Voodoo Free
(Rusty version found at Sandy Shores)
http://gta.wikia.com/wiki/Voodoo
Picador $5,000 Base Cost
http://gta.wikia.com/wiki/Picador
Sabre Turbo $50,000 Base Cost
Custom version is not allowed.
http://gta.wikia.com/wiki/Sabre_Turbo
Buccaneer $5,000 Base Cost
http://gta.wikia.com/wiki/Buccaneer
Vespucci Beach $71,000 Base Cost
http://gta.wikia.com/wiki/Stallion
Imponte Dukes $62,000
http://gta.wikia.com/wiki/Dukes_(car)
The FREE Race vehicles like the Declasse Burger Shot, Pisswasswer Dominator
and Redwood Gauntlet and Gang cars can not be used either. How ever the road going versions of these cars can be chosen.
The new Albany Hermes was free on Xmas day but its actual base value is $535,000 taking it way out of the price range.
Damage:
Unless there is absolutely no other option, you are not to repair, or re spawn your vehicle.
So be smart, and look after your vehicle because you'll be stuck with whatever damage you have.
Points:
Challenge Winner gets 10 points, and then the points drop by 2 as we go back down the list.
This is assuming we have 10 or less people, any more and we'll up the points.
At the end of the night points will be awarded to the person with the cheapest vehicle.
Re spawning, or fixing your vehicle will result in a 4 point deduction.
We'll put your vehicles through a series of challenges to see what car,and driver are the best.
At
8:30pm
I'll have an
Invite Only
session running.
Add me on the Rockstar Social club (Murphys Law NZ) and let me know so I can invite you to the session. Or have someone you're friends with flick you an invite to the session.
You have to be on the KSR Discord chat server too for this night please. Details
here
Looking at a 9:00ish start for the first challenge.
Once in, we'll all meet up at the top of the one of the car parks at Los Santos Airport with our vehicles
for a look at what we've all chosen, then we'll start the first challenge.
Challenge 1:
Car Park TT
For the start of the night we'll have a time trail. In random order we will each start at the top of the Car park and race to the exit. There will be no jumping of so you will have to drive the car to the bottom of the building
Once that is done it's time to head over to the Vinewood Casino for the next challenge.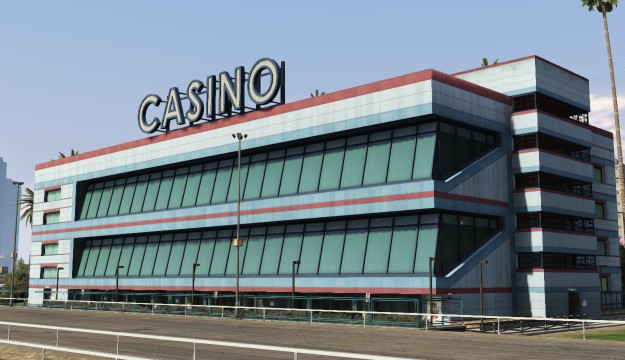 Challenge 2
: Knockout Challenge.
This will be a standing start one lap dash around the Vinewood Racetrack. This will be a knockout format where 2 drivers will do a 1 lap race, the winner goes through to the next round. The only rule is no weapons. Car contact is not only allowed but encouraged.
Once that's done, we'll take a drive over to the Land act Dam offroad/rally challenge.
Challenge 3:
Offroad/Rally Challenge.
We're going to start in reverse of the finishing order from the first challenge. We will do 1 lap around the lake in a anti clockwise direction. You will have to stick to the roads, No short cuts. Also in this race there will be no take outs. Unlike the previous race stock car rules are off.
From there we'll head over to the Stunt Jump in Paleto Bay.
Challenge 4:
Long Jump
For this challenge we'll start from a point and do the stunt jump. Once in the air you
HAVE TO RELEASE
the throttle and let the car land and coast. (You can control the vehicle while in the air)
The vehicle that rolls the longest distance wins. Once you've done the jump and rolled to a halt, hop out and leave your car where it finished. The order will be based on points in reverse
Challenge 5
:Snow fight.
For a bit of none racing fun we will have small snow fight. Last man standing gets 5 bonus points. This will be held at the Skatepark at Vespucci Beach.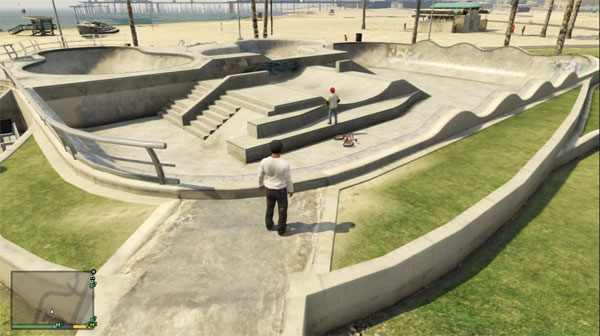 For the last challenge of the night, we're going to head over to Vinewood sign.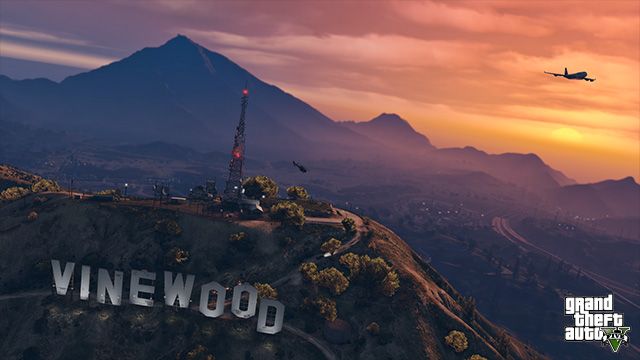 Challenge 6
:Race to the airport
Starting at the Vinewood sign, we'll race to LSIA and into the Devin Western hanger.
Fist person into the hanger wins.
There are many ways to LSIA, some not so easy, but faster with some skilled driving, and the right vehicle. So pick you route wisely.
Obviously there is no way to police the budget, but we would expect everyone to be honest.