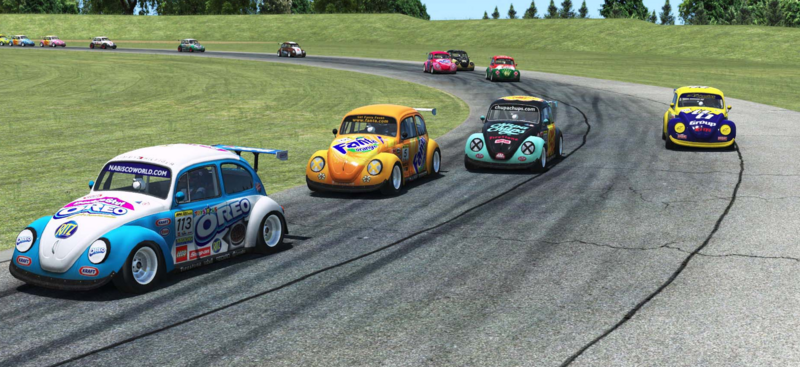 Whilst we have some downtime between main leagues we thought we'd put on some races over a couple of weeks to keep our racing\crashing skills sharp.
So we're announcing the KSR Beetle Fun Cup.
2 weeks, 6 tracks, 6 races per night and hopefully a bunch of fun.
Mod
Beetle Race
Schedule
Tuesday 21st July
Talladega
Bristol
Monza Oval
Tuesday 28th July
Daytona
Indianapolis
Kenton Fair Grounds - Figure 8
Race Night Schedule - All races are NZT
8:00pm - Official Practice
8:55pm - Grids Drawn
9:00pm - Carnage
Format
6 x 10 minute timed races.
Grids are drawn the same way as was done in the Cortina league (everyone gets a front/mid/back grid).
Race Settings and Rule
Flag Rules - Black Only
Damage - 15%
Fuel usage - 1X
Tire Usage - 1X
Mechanical Failures - Normal
Practice Time - 60 Minutes
Race Length - 10 Minutes
Type of Start - Standing
Driving Aids
Traction Control - 0
Anti Lock Brakes - 0
Auto Clutch - Yes
Driving View - Open